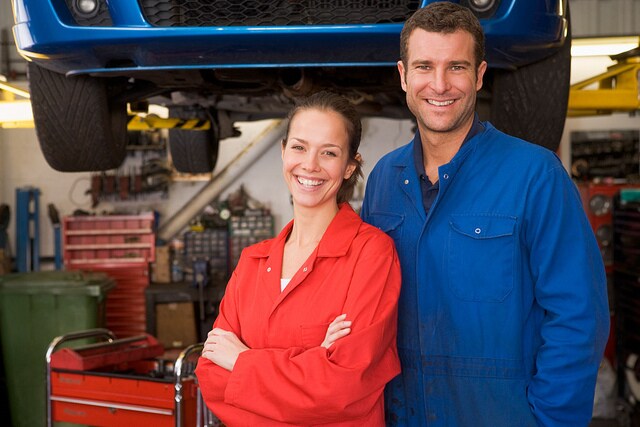 In order to make sure that your car runs at its most efficient and remains dependable for years to come, you need to make regular maintenance and other necessary repairs a priority. But with so many dealership service departments, local garages, and national auto service chains available, it can be tough to know which option is the best for keeping your car in tip-top shape.
Before you decide whether to drop your beloved ride at the local garage or your trusted Ford dealership, make sure you understand the difference between dealership service and generic maintenance.
You get what you pay for. The old adage rings especially true when it comes to car maintenance. While you can rest assured the technicians at Ford dealerships are specially trained and certified to know the ins and outs of your Ford vehicle, the same can't be said for local garages. The technicians at Swant Graber Ford are specialists that are manufacturer-trained and undergo continuing education so that they are familiar with the latest Ford parts and repair techniques.
Guarantee on parts and labor. When you take your Ford to a Ford dealership, your repairs may be covered under warranty. Additionally, any work that is done on your vehicle will be backed by the manufacturer with a warranty that is good nation-wide.
Ford Original Equipment. When you take your Ford to a generic service shop, you risk generic parts being used in your vehicle. Because generic parts are engineered to fit in a wide range of vehicles at a low cost, they rarely fit correctly, and are almost never as reliable or last as long as factory parts. Ford parts are designed specifically for your Ford vehicle to ensure the best-possible performance.
Facilities. When you visit a Ford dealership, you can expect the showroom, waiting room, and service department to meet Ford's stringent standards. Because dealerships are partially-funded by the manufacturer, they have access to the manufacturers' newly developed service tools. Dealerships are usually bigger than local service shops, meaning that they are able to service more vehicles, which can contribute to a quicker turn-around time.